How did bands picked their bizarre names
Find out the name origins of your favorite bands explained and how did their members come up with them.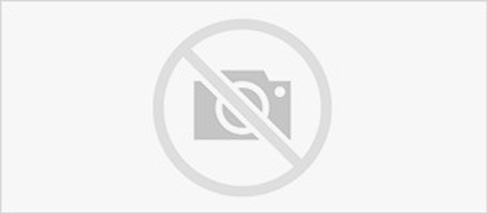 Every single one of you must have wondered at one point or another what did the bizarre name of a certain band mean and how or why did their members picked it. There is a story behind every band name that you just do not understand that you always wanted to hear. Well, you have come to the right place!
AC/DC - Malcolm and Angus Young developed the idea for the band's name after their sister, Margaret Young, saw the initials "AC/DC" on a sewing machine. "AC/DC" is an abbreviation meaning "alternating current/direct current" electricity. The brothers felt that this name symbolised the band's raw energy, power-driven performances of their music.
"AC/DC" is pronounced one letter at a time, though the band are colloquially known as "Acca Dacca" in Australia.
The Beatles - In March 1957, John Lennon, then aged sixteen, formed a group with several friends from Quarry Bank school. They briefly called themselves the Blackjacks, before changing their name to the Quarrymen after discovering that a respected local group was already using the other name. Lennon's art school friend Stuart Sutcliffe, who had recently sold one of his paintings and purchased a bass guitar, joined in January 1960, and it was he who suggested changing the band's name to Beatals, as a tribute to Buddy Holly and the Crickets. They used the name through May, when they became the Silver Beetles, before undertaking a brief tour of Scotland as the backing group for pop singer and fellow Liverpudlian Johnny Gentle.
By early July, they had changed their name to the Silver Beatles and by the middle of August to the Beatles.
Evanescence - When asked where they got their name, they responded, "The dictionary" . The word "evanescence" means "a disappearance or dissipation, like vapor." They apparently disliked their previous name and wanted something better. They also wanted to do some artwork (with whatever name they chose) and decided to look under E. They liked the word and definition, likening it to the temporal nature of life.
Fall Out Boy - Nameless for their first two shows as a band, at the end of their second show they asked the audience to yell out their ideas for a name. One audience member suggested "Fallout Boy", a reference to the sidekick of the Radioactive Man from The Simpsons
Guns N' Roses - An early incarnation of the band included Tracii Guns whose band was called L.A. Guns. Axl Rose, who had formed Hollywood Rose, combined his band with Tracii's to form Guns N' Roses.
Linkin Park - Their name came from the lead singer, Chester Bennington, because they had to change their name due to copyright issues, and he drove past Lincoln Park on the way home from band practice. However, the domain "lincolnpark.com" was more than they could afford, so they changed the spelling to 'Linkin Park'.
Bon Jovi - Because Jon Bon Jovi wanted a group name, Pamela Maher, a friend of Richard Fischer and an employee of Doc McGhee, suggested they call themselves Bon Jovi, following the example of the other famous two-word bands such as Van Halen. This name was chosen instead of the original idea of Johnny Electric. Pamela's suggestion of the name was met with little enthusiasm, but two years later they hit the charts under that name.
ABBA - ABBA is an acronym of the first letters of the band members' first names (Agnetha, Benny, Björn and Anni-Frid) and is sometimes stylized as the registered trademark ᗅᗺᗷᗅ.
Green Day - The band adopted the name Green Day, due to their fondness for marijuana
Nirvana - During its initial months, the band went through a series of names, starting with Skid Row and including Pen Cap Chew, Bliss, and Ted Ed Fred. The group finally settled on Nirvana, which Cobain said was chosen because "I wanted a name that was kind of beautiful or nice and pretty instead of a mean, raunchy punk name like the Angry Samoans"